Bib Fortuna • Return Of The Jedi • 1983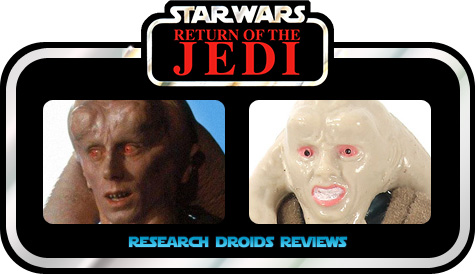 Welcome to another one of our JTA Presents: Evolutions features! Let's check out how close or far we are from having an ideal Hasbro 3.75″ Aayla Secura action figure. Have we arrived at definitive status yet? Weigh in and let us know what conclusion you'll come to by clicking through and adding your two cents in the comments!
Posted in
Evolutions
Tags:

3.75" Action Figures, 3.75" Super-Articulated, 30 (77-07), Aayla Secura, Aayla Secura (Battle Of Geonosis), Aayla Secura (Jedi Knight), Battle Of Felucia, Battle Of Geonosis, Battle Packs, Hasbro, Jedi Knight, Revenge Of The Sith, Star Wars "Saga" [Phase II], Star Wars "Saga" [Phase III], Star Wars Episode II: Attack Of The Clones, Star Wars Episode III: Revenge Of The Sith, The Vintage Collection, Twi'lek
Our "Jabba Don't Preach" marathon continues with one of our favorite figures: Bib Fortuna. Will Hasbro ever give us our deserved definitive update to this beloved character? Relive your memories of this classic 1983 action figure in our Research Droids Reviews today. Be sure to add your own experiences to the conversation! Reminisce your own childhood stories of this figure in our comments. Share your life-changing vintage Kenner adolescent experiences with us!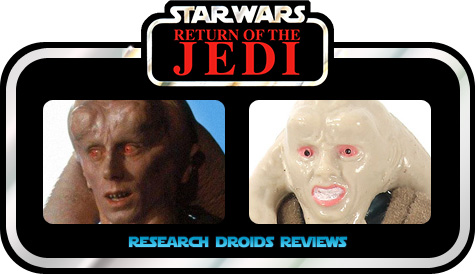 Let's continue a months-long look at new products from the Force Friday II product launch. Next up is Hera Syndulla, the long-awaited figure from The Black Series [Phase III] 6″ line. She is the focus of our Research Droids Reviews today! Be sure to leave your own thoughts in our comments section, vote in the poll or even leave comments about it on our Facebook page. Click the banner below for the direct link to the review! As always, you can also send your own personal review requests via email if you'd like to see something that we didn't cover yet.