Tag Archives:
Hera Syndulla
Tonight's Visual Guide update features another re-release in The Black Series [Phase IV] Star Wars Rebels wave, this time featuring another Photo Real update. Click below to check out Hera Syndulla (SWR05). We also have a complete review and breakdown of this updated release in our review database.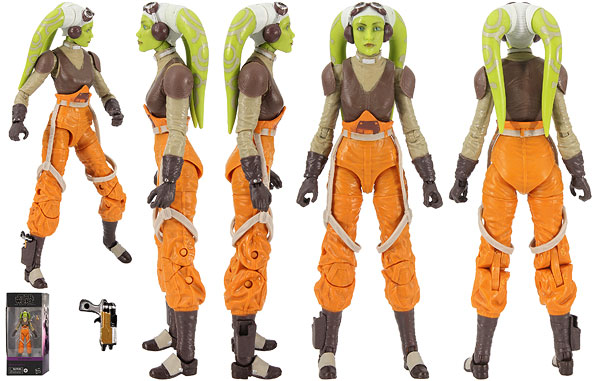 All we can see in the updated Hera Syndulla 6″ figure is Lynda Carter circa 1979. Oh, and the figure is excellent too. Are you upgrading all of your Star Wars Rebels collection? (more….)
Tonight's Visual Guide update takes a look at the Here Syndulla 6 Inch figure. Click below for the complete Visual Guide, and click here for our detailed review.
I'm pretty sure this is the one everyone has been waiting for… pre-order Hera Syndulla now!
You want to see how her new legs look? We alerted you to Amazon updating their product page for the long-awaited and highly anticipated The Black Series [Phase III] Hera Syndulla (42) figure back in May. Now they've added new images of the revised figure to that product page. Check it out!
-Click HERE to return to the home page-