Tag Archives:
Volume 1: Chapter 20
Up next for our Clone Wars updates is Aayla Secura (VC217). Click below to check out the full Visual Guide, and click here to read up on this figure in our full review.
Want to see your action figure photography represented in this Visual Guide? Click here for details and send us your submissions!
It's like a dream come true. After many years of telling collectors that characters from Genndy Tartakovsky's Clone Wars were off-limits, the tides have turned and Hasbro produced a sub-line of figures based on the micro-series that are as beautiful as they are endearing and nostalgic. Let's take a look at Aayla Secura! (more….)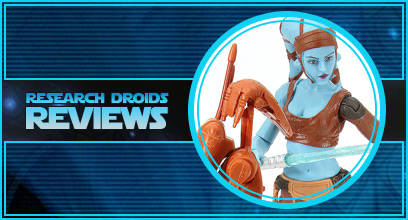 -Click HERE to return to the home page-