Special Reports
Today we have a massive update to one of our older Special Reports that collected all of the Dark Horse Trade Paperbacks, Novellas, and Omnibus Editions in one single guide. We've updated this guide with new formatting and added over 70 additional issues making this guide a complete listing of Dark Horse releases. If you need to go back and catch up on the Expanded Universe that Dark Horse created, this is a great place to start. Featuring over 200 Trade Paperback releases spanning well over 800 Star Wars comic books, this guide has it all! 
So, click through for our now complete Timeline and Guide To Collecting Dark Horse Trade Paperbacks (The perfect companion guide to our Timeline and Guide to Collecting Hardback Novels).
We're getting lots of traffic in our The Vintage Collection: The Ninety Six column, and we believe it will be the definitive source to determine where we are with Hasbro and the completion of the original 96 vintage Kenner figures updated to definitive modern status. We just finished up the first 12 STAR WARS figures, and we're preparing for the 1979 STAR WARS figures next, including Boba Fett! As you know, JTA was known for our Vintage Vs. Modern Special Reports, but without years of Original Trilogy characters produced in 3.75-inch scale, there was little reason to continue them. Now that Hasbro has a focus to complete the Kenner Ninety Six, we're eagerly on board to see what they do with the line. We also received some feedback from readers to help this experience be a little easier to navigate. Click through for more!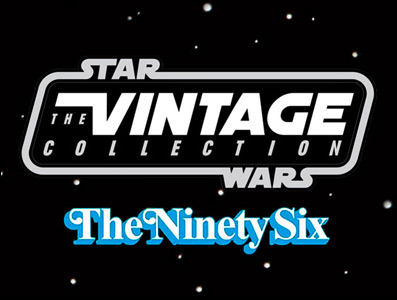 To understand The Vintage Collection's present is to respect its history. If you're relatively new to collecting, you've quickly figured out that The Vintage Collection is Hasbro's most popular 3.75″ super-articulated basic figure line ever produced. And many collectors will tell that Hasbro no longer treats it with the tender loving care it deserves. (Opinions vary greatly on that sentiment.) However, lovers of this line became saddened when Hasbro temporarily retired the line in 2013 as it paved the way for The Black Series 6″ line. Collectors waited for a grueling half-decade before we saw the line's return. You already know the rest of that story. But do you know how we got here the first time? Please join us in discovering The Pathway To The Vintage Collection on the 10th Anniversary of the original line launch!
Join the discussion! (comments)

Coming soon!
Tonight we bring you the conclusion of the JTA interview with The Star Wars Rings author Tomas Pueyo Brochard. This part is a bit longer, but it also holds the bulk of the information. It is a fascinating and eye-opening discussion and I had a blast talking with him. Click through to conclude the journey.
Full Story
Recently, I got a chance to have a discussion with first time author, Tomas Pueyo Brochard, who is promoting his new book The Star Wars Rings. We have planned a multifaceted project with Tomas that includes an interview, several guest posts, and a book review all leading up to the launch of his book on September 19th. Today we bring you part 1 of a two part interview with Tomas on the topic of his book. Click through to find out more!
Four years ago today, Jedi Temple Archives organized and coordinated an unprecedented event within the Star Wars collecting community: a celebration of the magnificent The Vintage Collection basic figure line (which originally ran from the middle of 2010 through sporadic parts of 2013) and entitled it A Digested Look At The Vintage Collection. We rounded up the best Star Wars fan sites on the web together to rank the Top 25 greatest figures in The Vintage Collection basic figure line. But most importantly, we even got Hasbro on board where three of their finest, including Dave Vennemeyer (who has been with the Star Wars brand since the start), chose their own top picks as well.
Because The Vintage Collection is returning in Spring 2018, we thought this would be the perfect opportunity to re-share this amazing JTA Special Report with the collecting community. Many have left the hobby, but many have joined in and those that have remained are in for a treat next year. Besides, they get to see this report again. Our hope is that the new Hasbro brand team takes notes about what made the original The Vintage Collection so powerful and that they will ensure they focus on characters like those who made the Top 25 ranking (and even those listed in the honorable mentions). This is all necessary for the line to be successful. Know your audience, Hasbro. That is ALL we ask. Anyway, please enjoy this report for the first time or once again. Enjoy!
-Click HERE to return to the home page-