Tag Archives:
Luke Skywalker (Jedi Knight Outfit)
Luke Skywalker (Jedi Knight Outfit) • Return Of The Jedi • 1983
If you think that the updated "photorealistic" technology is the only thing that sets apart the 2019 version of Luke Skywalker (Endor) (VC23) from the original 2010 release, you're in for some surprises. Almost a full decade sets the figures apart from each other, and there is more you need to know.
Luke Skywalker (Endor) (VC23) is another one of our favorite reviews in our RDRs. We've also spent hours updating the Photo Gallery (which now sports 76 images and a wealth of comparison shots), updating text and new Editor's and Collector Notes all to educate you on all the newness this figure brings to the table. Click the image below for the full experience! Make sure you're aware of all THREE versions of this figure!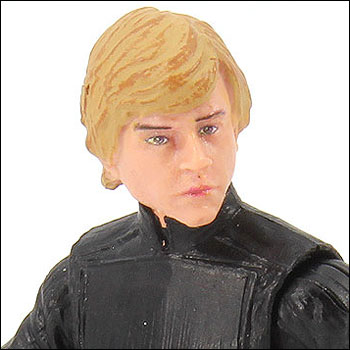 We continue to work through the original The Power of the Force [Red] line with updates to our original Visual Guides. Click below on the thumbnails below to check out each figure from wave 4. Make sure to also check out this wave over in our reviews database right here.
Our next Complete Galaxy Visual Guide update features Tatooine With Luke Skywalker. Click below to check out the full guide page. Make sure to also stop by and check out our full review on this set.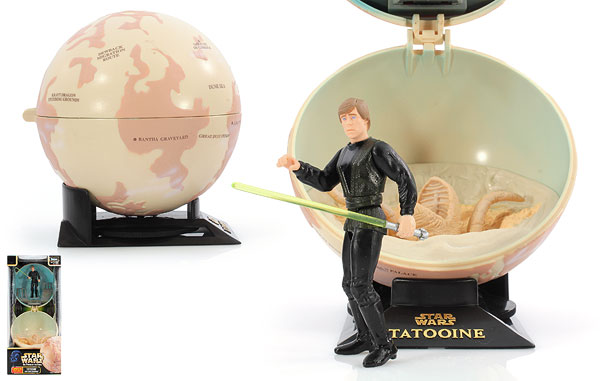 We're continuing to look at products from The Power Of The Force "2" [Green/Freeze Frame] line and we're looking at the Complete Galaxy line! Next up is Tatooine With Luke Skywalker. Learn more in our Research Droids Reviews today! Be sure to leave your thoughts in our comments section, vote in the poll or even comment about it on our Facebook page. Click the banner below for the direct link to the review! As always, you can also send your review requests via email if you'd like to see something that we didn't cover yet.
It's hard to believe, but our "Jabba Don't Preach" marathon of the Star Wars Series 6 Vintage Kenner Mini Action Figures has concluded. If you need to catch up on any of them, all you need to do is click any thumbnail below, and it will take you to the archive. We'd once again like to thank you for your participation. Recounting all of your childhood memories with these unequaled action figures and sharing the wonderful experiences you've all had with them is priceless. Please keep adding to the discussions! Also, please begin to prepare yourselves for more as we dive into November's "Turning Ewokese" marathon where we look at the Return Of The Jedi Series 7 figures. These reviews will focus on 14 Kenner action figures from the second and third waves of the Return Of The Jedi line, and we're very excited to tackle them.
Posted in
Research Droids Reviews News and Updates
Tags:

3.75" Action Figures, Admiral Ackbar, Battle Of Carkoon, Battle Of Endor, Bib Fortuna, Biker Scout, Chief Chirpa, Emperor's Royal Guard, Gamorrean Guard, General Madine, Kenner, Klaatu. Lando Calrissian (Skiff Guard Disguise), Logray (Ewok Medicine Man), Luke Skywalker (Jedi Knight Outfit), Nien Nunb, Princess Leia Organa (Boushh Disguise), Rebel Commando, Ree-Yees, Return Of The Jedi, Squid Head, Star Wars Episode VI: Return Of The Jedi, Weequay
-Click HERE to return to the home page-