Tag Archives:
Jedi Knight Luke Skywalker
Our next Complete Galaxy Visual Guide update features Tatooine With Luke Skywalker. Click below to check out the full guide page. Make sure to also stop by and check out our full review on this set.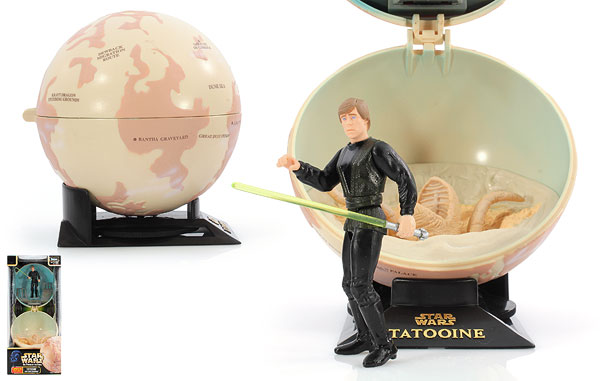 We're continuing to look at products from The Power Of The Force "2" [Green/Freeze Frame] line and we're looking at the Complete Galaxy line! Next up is Tatooine With Luke Skywalker. Learn more in our Research Droids Reviews today! Be sure to leave your thoughts in our comments section, vote in the poll or even comment about it on our Facebook page. Click the banner below for the direct link to the review! As always, you can also send your review requests via email if you'd like to see something that we didn't cover yet.
Posted in
Research Droids Reviews
Tags:

3.75-inch Action Figures, Battle Of Carkoon, Complete Galaxy, Hasbro, Jedi Knight Luke Skywalker, Kenner, Luke Skywalker, Luke Skywalker (Jedi Knight Outfit), Sarlacc Pit, Star Wars Episode VI: Return Of The Jedi, The Power Of The Force "2" [Green/Freeze Frame]