Tag Archives:
Carbonized
Our next The Black Series Visual Guide update features the latest in carbonized technology. Click below to check out the Stormtrooper (Carbonized). Make sure to also check out our full review of this figure over in our review database.
So Hasbro can make a box "vac-metalized" but can't do the same for the figure inside of it? The Black Series [Phase III] Stormtrooper (Carbonized) figure has a box that's more silvery and shinier than itself. What's up with that?! (more….)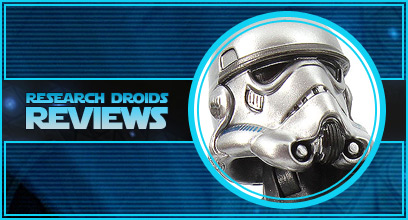 Thank you for reading Research Droids Reviews: Season 12!
Initially, I was quite critical of the "Carbonized" variations released as store exclusives for The Black Series [Phase III] line. Over time, I've developed an affinity for them. In many instances, I think some of the armored parts and metal parts on the characters look significantly better than the standard painted-plastic treatments. (more….)
This post contains affiliate links. At no additional cost to you, JTA may receive a commission if you click and make a purchase.
Miss any of the online links from the four Force Friday carbonized The Black Series retailer exclusives? Click below for the landing page for each exclusive. At the moment, The Mandalorian is the only one sold out (but of course it is), but you can still secure the other 3 at this time.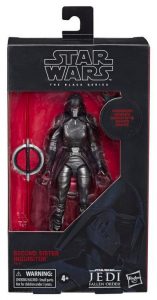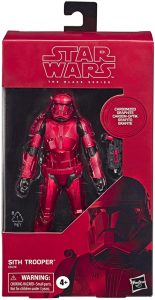 Walmart          |          Target          |          GameStop          |          Amazon
This post contains affiliate links. At no additional cost to you, if you click & make a purchase, JTA may receive a commission.
A daily routine search on eBay has yielded yet another leak. Look at this all new "Carbonized" First Order Jet Trooper Black Series Figure… the figure and the box have a pearlescent finish, which makes this the third variant figure so far we know of.
If you have too much money lying around: the figure can be yours for a mere $125! You can also find most Black Series First Edition figures on eBay for about $30. I bet Hasbro loves this guerilla marketing campaign by Disney!
The Jet Trooper is number "99" btw. Let's see what figure will be "100".
What do you think of the latest Black Series variant? Do you like it? Will you get it? Will you get it instead of the standard release? Check out more photos on ebay!
-Click HERE to return to the home page-