Tag Archives:
Fan Channel Exclusive
We are kicking off the launch of our newest Visual Guide Section: The Black Series [Phase IV]. Click below to check out Ezra Bridger (Star Wars Rebels 03). You can also check out our full review of this figure right here.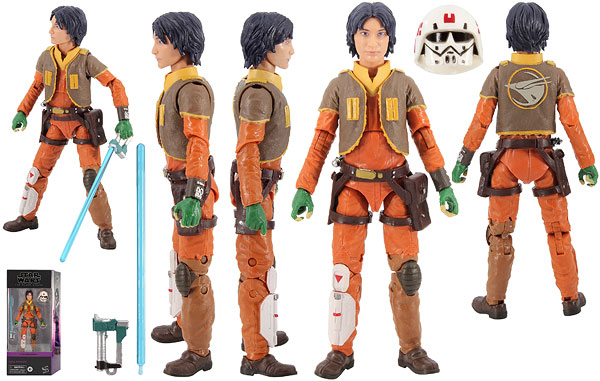 Let's open up a brand new category in our RDRs today! We'll start The Black Series [Phase IV] 6″ line with the Photo Real version of Ezra Bridger. Hasbro developed a new numbering convention for the new 6″ lineup, and it's bound to confuse everyone. Are you excited about the color-coding and organizational source focus of TBS6 [P4]? (more….)
There's another 6″ Boba Fett to worry about for your collection! Did you secure The Black Series [Phase III] 6″ Boba Fett (Carbonized) figure? It's very pretty! (more….)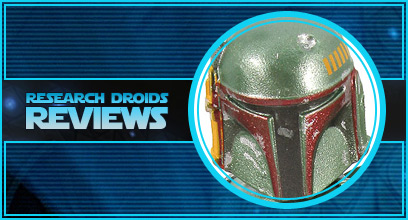 Our next The Black Series Visual Guide update features the latest in carbonized technology. Click below to check out the Stormtrooper (Carbonized). Make sure to also check out our full review of this figure over in our review database.
So Hasbro can make a box "vac-metalized" but can't do the same for the figure inside of it? The Black Series [Phase III] Stormtrooper (Carbonized) figure has a box that's more silvery and shinier than itself. What's up with that?! (more….)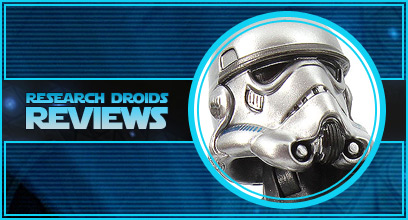 Thank you for reading Research Droids Reviews: Season 12!
Do you want to know what sets the reissue of 2020's TVC Boba Fett's Slave I apart from the 2013 TVC Slave I (Boba Fett's Spaceship) Amazon exclusive? A lot. We have completed a full 76-image gallery for you to peruse, updated the review and Collector Notes which outline all of the difference for you. We also kept the old gallery too. Hasbro did collectors a solid here. Check it out! By the way, we're treating the re-release of this vehicle no differently than the TVC basic figures than also get reissued, so we've updated the original review from 2013 and added details separating the two releases. Leave your thoughts in the review's comments!
-Click HERE to return to the home page-