Tag Archives:
Stormtrooper (Carbonized)
Our next The Black Series Visual Guide update features the latest in carbonized technology. Click below to check out the Stormtrooper (Carbonized). Make sure to also check out our full review of this figure over in our review database.
So Hasbro can make a box "vac-metalized" but can't do the same for the figure inside of it? The Black Series [Phase III] Stormtrooper (Carbonized) figure has a box that's more silvery and shinier than itself. What's up with that?! (more….)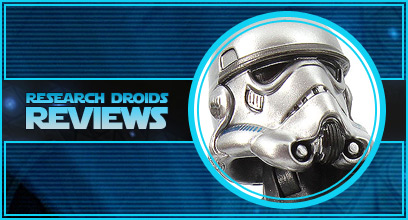 Thank you for reading Research Droids Reviews: Season 12!
-Click HERE to return to the home page-