Tag Archives:
The Rise Of Skywalker
NEW THE VINTAGE COLLECTION FIGURES! Let's start with the Sith Jet Trooper. It's a new take on the Sith Trooper. Find out more in Research Droids Reviews today! Be sure to leave your thoughts in our comments section, vote in the poll or comment about it on our Facebook page. Click the banner below for the direct link to the review! As always, you can also send your review requests via email if you'd like to see something that we didn't cover yet.
DENIED! JTA reader Eric C. found the newest The Vintage Collection figures at his local Walmart in Canada, but was denied purchase when he brought them to the register! Check out the great shots he got of the figures by clicking the images below.
Have you fully processed that the Hasbro The Rise Of Skywalker toy line will be the first without a range of 3.75″ figures outside of The Vintage Collection yet? It's true. And you could say that this means that The Rise Of Skywalker is initiating the decline of 3.75″!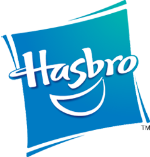 -Click HERE to return to the home page-