Hello, fellow toy runners. A small update from me this week. We are getting ready to move so much of my collection is starting to get packed away! Any big additions to your collections this week? Let us know in the comments.
This week I only have a couple photos to share. I finished the 6″ Tartakovsky clone troopers I was working on, including a massive gatling fun for the lieutenant. These were really fun commissions. I'm kinda jealous they aren't going to be mine! 
And lastly, a picture of a dusty, sad, and mostly empty shelf. Once I'm moved in to the new place, I'll have more space to display my collection, which I am looking forward to! Legitimate question: How often do you take your displays down to dust the shelves?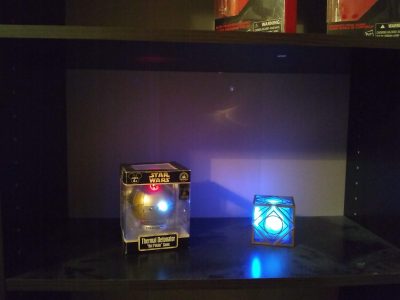 That's all from me, folks. Let's see your week in Star Wars in the comments! Thanks for tuning in!