Tag Archives:
Petranaki Arena
Tonight's Visual Guide update takes a look a The Black Series 6-Inch Battle Droid (Geonosis) (108). Click below for our full Visual Guide page. You can also read our full review of this figure right here.
The Black Series [Phase III] Battle Droid (Geonosis) figure turned out beautifully. How many are you buying for your Battle of Geonosis display? (more….)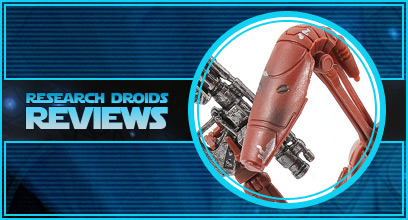 Thank you for reading Research Droids Reviews: Season 12!
-Click HERE to return to the home page-