Since The Legacy Collection, Jedi Temple Archives has made consistent noise about the lack of updated characters from The Original Trilogy Collection and The Saga Collection "Vintage" lines. In response, Hasbro has always felt that the figures in these lines are generally good, and while some could use updating, they hold up well. (more….)
Welcome to another entry in our The Vintage Collection: The Ninety Six column. Hasbro recently committed to collectors that they will be "focusing" on characters in The Vintage Collection that fall under "The Ninety Six" banner. If you're new to this, it means that there needs a modern counterpart for every classic Kenner figure. Between 2020 and 2021, Hasbro's made an admirable effort by focusing on these characters. But there is more work to be done, and we'll figure out where we are step by step. Today we assess three versions of Bossk (Bounty Hunter).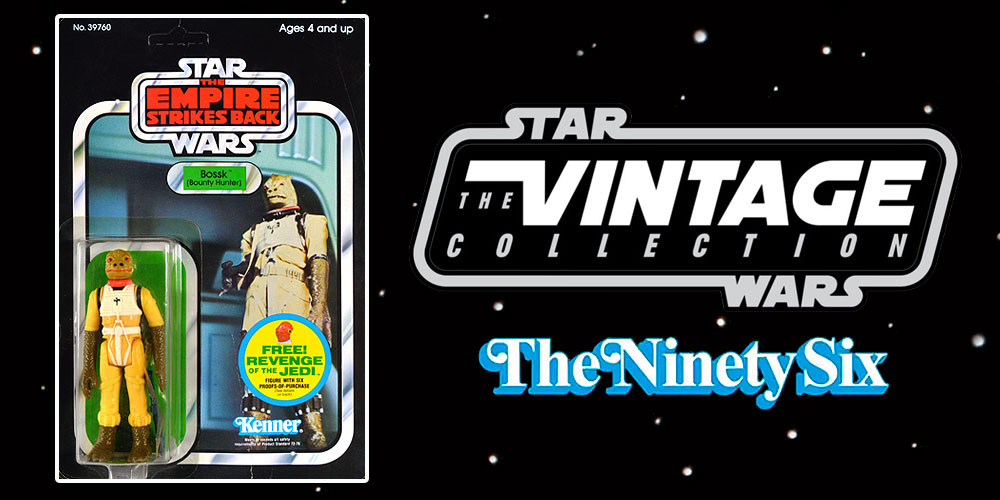 We feel that the 2007 Vintage Coin Set was one of the finest UGH promotions of all time. But how do you feel about it? See this exclusive 7-coin set in its entirety in our Research Droids Reviews today! Be sure to leave your thoughts in our comments section, vote in the poll or comment about it on our Facebook page. Click the banner below for the direct link to the review! As always, you can also send your review requests via email if you'd like to see something that we didn't cover yet.

Posted in
Uncategorized
Tags:

2007 Vintage Coin Set, 3.75-inch Super-Articulated, 30 (77-07), Bossk (Bounty Hunter), Han Solo (Hoth Outfit), Hasbro, IG-88 (Bounty Hunter), Imperial Stormtrooper (Hoth Battle Gear), Kenner, Luke Skywalker (Bespin Fatigues), Mail-Away Exclusive, Princess Leia Organa (In Combat Poncho), UGH, Ultimate Galactic Hunt, VTSC