We're getting lots of traffic in our The Vintage Collection: The Ninety Six column, and we believe it will be the definitive source to determine where we are with Hasbro and the completion of the original 96 vintage Kenner figures updated to definitive modern status. We just finished up the first 12 STAR WARS figures, and we're preparing for the 1979 STAR WARS figures next, including Boba Fett! As you know, JTA was known for our Vintage Vs. Modern Special Reports, but without years of Original Trilogy characters produced in 3.75-inch scale, there was little reason to continue them. Now that Hasbro has a focus to complete the Kenner Ninety Six, we're eagerly on board to see what they do with the line. We also received some feedback from readers to help this experience be a little easier to navigate. Click through for more!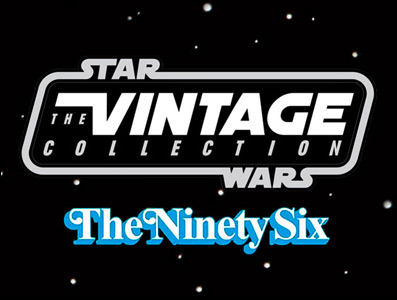 We decided to aggregate all of the separate columns posts with their links (currently as daily articles) onto a Special Reports Page. You can easily access this "main" page by finding a banner for easy access at the top right corner of Jedi Temple Archive's front page.
A few people have commented that we equivocate on whether we have a definitive modern counterpart to the vintage Kenner figure or not. So, we added a top section to the article which blatantly states whether we have one or not. Clearly marked as "Yes" or "No" now, collectors will know from the start whether the character in discussion is a satisfying release in THE VINTAGE COLLECTION or not. Then the discussion can continue after that assessment is made.
We hope you're enjoying this feature at Jedi Temple Archives. It will undoubtedly become more and more exciting as we approach the completion of these 96 classic works of art.