Tag Archives:
Kessel
Welcome back, toy runners! It's our fourth week and I've got some really good finds I wanted to share with you. SDCC was rather a bust for new reveals, but did you get any of the exclusives? I didn't get any of the current ones, but I did find an older SDCC exclusive this week. Post some pictures of your recent finds in the comments here!
Full Story
We've added them to our database and they're already hitting brick and mortar, but you can also pre-order the fourth wave of Star Wars [Solo] figures at Entertainment Earth!
Now it's time to add some Visual Guides from the next wave of Star Wars [Solo] basic figures. First up is Quay Tolsite. Click below to check out our guide page. You can also read our full review of this figure right here.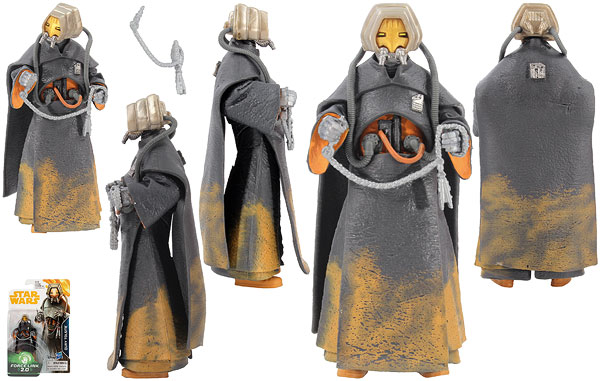 NEW FIGURES! It's time to look at the fourth wave of Star Wars [Solo] figures. Let's begin with Quay Tolsite. He's better than you think. Learn more in our Research Droids Reviews today! Be sure to leave your thoughts in our comments section, vote in the poll or even comment about it on our Facebook page. Click the banner below for the direct link to the review! As always, you can also send your review requests via email if you'd like to see something that we didn't cover yet.
-Click HERE to return to the home page-