Visual Guide News
We've added a Visual Guide index page for the Lucasfilm 50th Anniversary Collection, featuring all of the updates from the various Hasbro lines collected in one place. You can still find all of these figures in their respective Visual Guide collections, but we thought it would be handy to have a complete listing for those looking to see the entire collection at-a-glance. Click through for the complete listing!
We've been working behind the scenes adding over 125 new carded reference photos to our Vintage Visual Guides. Make sure to stop by and check out some of our guides. We will keep building this reference guide for Vintage figures as we get more samples. To-date, our Vintage guides feature over 300 carded reference photos. We are always looking to add more, so if you have any carded Vintage figures that we don't have pictured and want to contribute to our guides just let me know!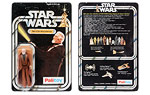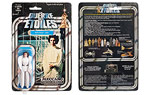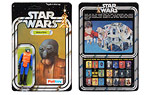 An interesting post popped up in my news feed with a photo of a new figure coming out tomorrow… The force link 2.0 Range trooper. Is that elbow and knee articulation I see?? Do mine eyes deceive me??!!
-Click HERE to return to the home page-