Tag Archives:
Purge Stormtrooper
This post contains affiliate links. At no additional cost to you, JTA may receive a commission if you click and make a purchase.
GameStop.com has listed their upcoming exclusive The Black Series Jedi: Fallen Order Purge Stormtrooper. It's not yet available to pre-order, but click here for the product page.
Info about a rare Purge Stormtrooper box variant has appeared on the German Star Wars Figuren forum. The box doesn't have the multilingual short biography on the back, but instead all five blurbs just repeat the English text. What is it with Hasbro and their various errors on Black Series boxes recently? Luke Skywalkwer anyone? Good luck hunting down the box variant and selling it for one million dollars on eBay! Let us know if you found it or maybe even have it in your collection!
I've been informed by a GameStop store manager that the time has expired for those who pre-ordered the bundle for the Jedi Purge video game to be guaranteed it (they'll receive pre-order credit). Now, while I can't confirm the validity of his claim, but I can tell you that he graciously sold me a Purge Stormtrooper with that explanation. So, it might be worth your while to visit your local chain and see if they have any extras lying around. And if your store doesn't, have no fear. They'll be available soon for everyone online.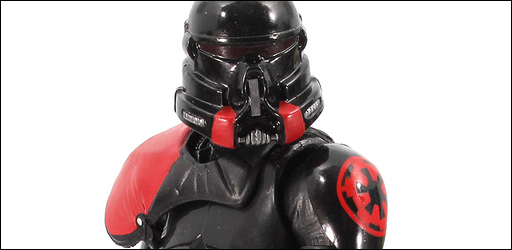 We have another Visual Guide update from The Black Series [Phase III] line of exclusives. Check out the GameStop exclusive Purge Stormtrooper from the newly released Star Wars Jedi: Fallen Order video game. Click below for our full Visual Guide, and make sure to also check out our full review right here.
It feels like circa 2007-2008 again with The Black Series [Phase III] 6″ Purge Stormtrooper, a new character from the Star Wars: Jedi Fallen Order video game. It's a GameStop exclusive that's a bit hard to acquire at the moment (but will be easy to find in the near future). See this cool character in our Research Droids Reviews today! Be sure to leave your thoughts in our comments section, vote in the poll or comment about it on our Facebook page. Click the banner below for the direct link to the review! As always, you can also send your review requests via email if you'd like to see something that we didn't cover yet.
The Purge Stormtrooper from the Star Wars: Fallen Jedi Order video game (and other sources) was the most difficult 6″ figure for me to acquire this year, but I finally have one. It's such a great figure, that I thought I'd get a sneak peek gallery up before tomorrow's review. Now that we have an Airborne Trooper head sculpt, I hope that Hasbro works on an Airborne Trooper 6″ figure from Episode III. I'm surprised we don't have that character or the Galactic Marine yet. A mix of mostly old and a little bit new, the Purge Stormtrooper borrows from the past while keeping things fresh for the new era of Star Wars. Check out the gallery now.!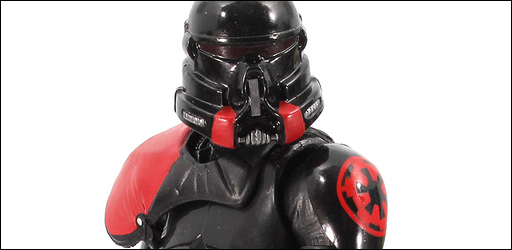 And the reveals don't stop, check out the all new Black Series Purge Stormtrooper! This photo was first posted on Intagram. No word yet if it's an exclusive figure or not.
-Click HERE to return to the home page-