Tag Archives:
Q9-0 (Zero)
Up next for our The Black Series Visual Guide updates is Q9-0 (Zero) (TM11). Click below to check it out! Make sure to also check out our full review of this figure right here.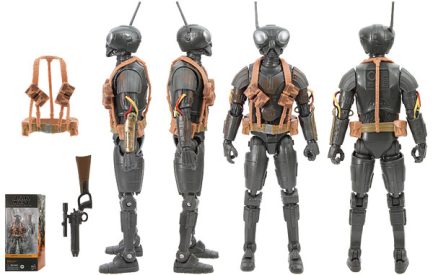 This post contains affiliate links. At no additional cost to you, JTA may receive a commission if you click and make a purchase.
More The Black Series figures are showing up available. This time Walmart.com has Bo-Katan Kryze and Q9-0 (Zero) for $19.99. Thanks to Mike for the alert!
The Black Series [Phase IV] Q9-0 (Zero) figure is nice, but it feels too much like a classic OT bounty hunter. Or is that the point? (more….)
-Click HERE to return to the home page-