Tag Archives:
Merry Christmas
Merry Christmas to all our readers around the world! We hope your day is fun-filled and packed with at least one Star Wars goodie! 
We hope you and yours have a very Merry Christmas! There's room for everyone on the Nice List!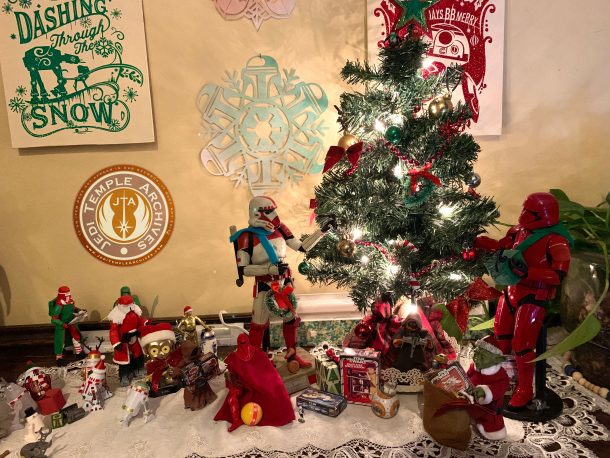 From our family to yours, we hope everyone has a very safe and Merry Christmas! (more….)
The staff here at Jedi Temple Archives wishes you and your family a very healthy, happy and Merry Christmas!
For unto us a child is born, unto us a son is given, and the government will be upon His shoulders. And He will be called Wonderful Counselor, Mighty God, Everlasting Father, Prince of Peace. (Isaiah 9:6)
Jedi Temple Archives wishes our readers a very Merry Christmas. It was our most successful year yet, and we're so incredibly thankful for everyone who visits our site. Take time as often as you can this upcoming year to show compassion and love for one another, always reflect what is most important when it comes to the true meaning of Christmas. We hope everyone who reads here finds much-needed peace this holiday season because we all need that in our lives. Merry Christmas!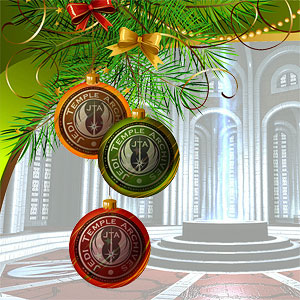 Jedi Temple Archives wishes all of our readers a very Merry Christmas. We are so thankful for all of you and that you decide to spend your valuable time here to check out our content. We may not always see eye to eye on things, but we appreciate and respect your input on our site. We love the engagement you bring. May you have a wonderfully healthy and happy holiday and a fantastic 2018. We couldn't do this without you.
-Click HERE to return to the home page-