The fan first livestream didn't reveal anything we didn't really know was coming. Hasbro announced the lineup for the 3rd wave of 40th anniversary The Empire Strikes Back figures. Click through for all the details!
Before I show you the lineup for the 3rd ESB wave I will show you one figure from a previous wave that will be repacked for the mainline, the Rebel Trooper (Hoth):
It certainly makes sense to repack an army builder that comes with two face plates!
But on to the long rumored and very unsurprising 3rd wave of 40th anniversary figures for The Empire Strikes back!
The Dagobah Luke figure will be repacked, but as a single figure, without Yoda or the backpack. Hasbro created an all new vintage style cardback for this figure.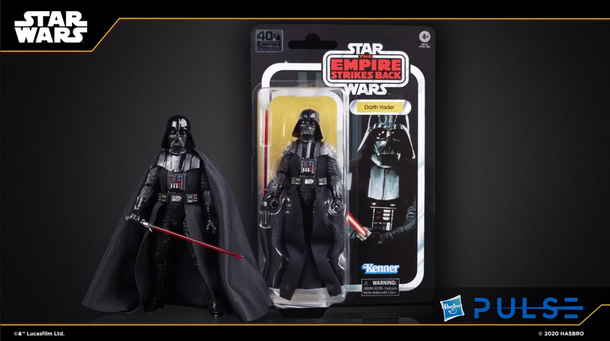 Darth Vader comes in his ESB specific outfit, that means a modified chest box and of course the tunic is now underneath the shoulder armor.
The Snowtrooper will receive an updated color scheme, Hasbro tweaked a few things and changed the color of the kama, for example.
This is the Chewbacca figure from last year's 2-pack with C-3PO. This Chewbacca has a more accurate height (he's not as gigantic anymore) and he's certainly the best OT Chewbacca to date. Now you can get him as a single figure on a vintage card.
You can never have too many Boba Fetts. So he is of course repacked in the 40th anniversary line.
And that's everything! Neither the rumored Return of the Jedi 3-pack (Han, Leia, Luke) was mentioned, no any of the other upcoming figures. There will also be a lot new Mandalorian and Clone Wars figures. But Hasbro apparently wants to reveal them at a later date!
All of the figures are available for pre-order tomorrow, 11 am on PULSE and at most retailers and etailers.
Will you order some or all or none of the figures revealed today? Did you hope for more?