Tag Archives:
Comics
Did you ever think we'd see an Infinities Darth Vader in the 6-inch scale? What we need most is an updated super-articulated 3.75-inch version! (more….)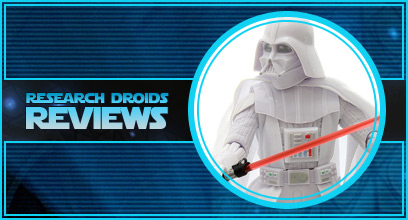 Our next The Black Series [Phase III] Visual Guide update features BT-1 (Beetee) (88). Click below for our full guide page, and also be sure to stop by and check out our full review.
NEW FIGURES! Let's begin with BT-1 (Beetee) from The Black Series [Phase III] 6″ line. Are you going to want it? Probably. Learn more in our Research Droids Reviews today! Be sure to leave your thoughts in our comments section, vote in the poll or comment about it on our Facebook page. Click the banner below for the direct link to the review! As always, you can also send your review requests via email if you'd like to see something that we didn't cover yet.
Amazon is canceling a ton of orders for the latest The Black Series [Phase III] 6″ figures. Did yours get canceled too? Mine did! If they did get canceled, Walmart is still offering them for the lowest price online (17.97 each). Check to see what's available by clicking HERE.

-Click HERE to return to the home page-