Name: Final Jedi Duel
Collection: The Power Of The Force "2" [Freeze Frame/The Kenner Collection]
Number: N/A
Source: Return Of The Jedi
Availability: 1998
License: Hasbro
Under the evil gaze of Emperor Palpatine, the lightsabers of two Jedi Knights - a father and son - clash furiously in a final duel between the light side and dark side of the Force. Slowly, the young Skywalker is lured closer to the rage of the dark side, and Palpatine sits confident of the Rebellion's defeat and the acquisition of a new emissary to fulfill his evil legacy! But the young Jedi's resistance appears to be growing...
After hearing collectors' pleas for a less-bulky approach to Star Wars action figures, Kenner/Hasbro did something remarkable and listened to the fans. The Final Jedi Duel Cinema Scenes set is a turning point in the Star Wars line, and while not entirely perfect, it showcases significant improvements with Luke Skywalker and a slightly slimmed down version of Darth Vader. Emperor Palpatine, while specially tooled to fit in his throne room chair, doesn't make too many leaps forward other than that. However, as a set, the Final Jedi Duel Cinema Scenes set brings together one of the most memorable groups of characters in a faithful recreation of the intense onscreen moments. And the final product is something to be proud of, and both Kenner/Hasbro and collectors are impressed with the results. For the first time, Kenner/Hasbro treats Star Wars collectors to Emperor Palpatine's throne room chair. It looks fantastic. To finish the deal, they've also tooled an all-new version of Emperor Palpatine to fit within it beautifully. We don't think collectors could ask for too much more. The Final Jedi Duel set turned out incredibly well.
Again, Luke Skywalker is the highlight of the set. Complete in his "Death Star II" iteration of his famous "Jedi Knight" outfit, Luke Skywalker is now streamlined and better proportioned to fit into what we imagine is the future of the Star Wars action figure line. His hands may still be a tad bulky, but his extremities, torso, and head sculpt are all slimmed down dramatically, and he now sports a silhouette the increases the screen-accuracy of the character from Return Of The Jedi wonderfully. There is certainly room for improvements, but Kenner/Hasbro did a tremendous job at taking the first leap towards progress. Pre-posed, Luke Skywalker comes with a lit lightsaber, and he can hold it with both hands thanks to the way they tooled the figure. But as you can imagine, you're severely limited with how you can pose the figure. The figure is screen-accurate, but you essentially get one single pose from him, and that is frustrating for any action figure. Kenner/Hasbro tooled a new head sculpt for Luke Skywalker. It's a tremendous improvement from past POTF2 versions. We wouldn't call it perfect, but this one looks markedly better in more ways than one.
Darth Vader is another improved figure. He isn't as "toned down" as Luke Skywalker is, but you can see that Kenner/Hasbro did what they could to make the Sith Lord closer to screen-accuracy. You'll notice his chest isn't as bulky, but it still possesses some girth that the onscreen character does not. The head sculpt looks improved, and it appears that Kenner/Hasbro did everything possible to make the figure specific to Episode VI. Like Luke Skywalker, Darth Vader is pre-posed and limited with how you can display the figure in your collection. But he also can hold his lightsaber with two hands which is always a nice option to have with lightsaber-wielding action figures. Most importantly, Darth Vader interacts beautifully with Luke Skywalker, and that's the whole point of this Cinema Scenes set. So we feel that Kenner/Hasbro accomplished what they needed to here. But perhaps the greatest joy this set brings is of Emperor Palpatine. His throne room chair is magnificent. And the only setback is that it's permanently attached to the display base (unless you plan to customize it which will create permanent damage to it). Final Jedi Duel is a very nice set. You're going to love it.
Collector Notes
Final Jedi Duel
Assortment Number: 69650/69783
UPC: 076281697833
Retail: $19.99 USD
Market Value: Click here to check the latest prices based on

listings.
Emperor Palpatine
Status: Emperor Palpatine is an all-new figure.
Articulation Count: 4 points (4 areas of articulation)
Articulation Details: swivel head (1), swivel left shoulder (1), swivel right shoulder (1), swivel waist (1)
Accessory Count: None
Accessory Details: None
Date Stamp: 1997
Darth Vader
Status: Darth Vader is an all-new figure.
Articulation Count: 6 points (6 areas of articulation)
Articulation Details: swivel head (1), swivel left shoulder (1), swivel left shoulder (1), swivel waist (1), swivel left hip (1), swivel right hip (1)
Accessory Count: 1
Accessory Details: lightsaber
Date Stamp: 1997
Luke Skywalker
Status: Luke Skywalker is an all-new figure.
Articulation Count: 6 points (6 areas of articulation)
Articulation Details: swivel head (1), swivel left shoulder (1), swivel right shoulder (1), swivel waist (1), swivel left hip (1), swivel right hip (1)
Accessory Count: 1
Accessory Details: lightsaber
Date Stamp: 1997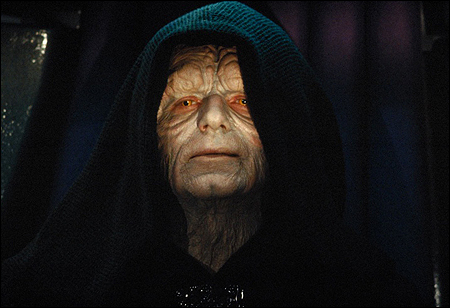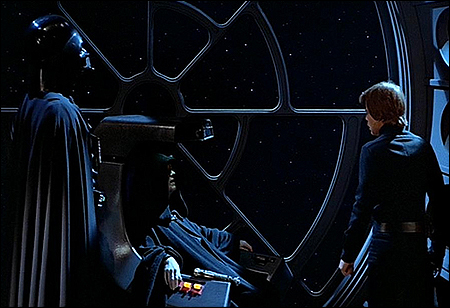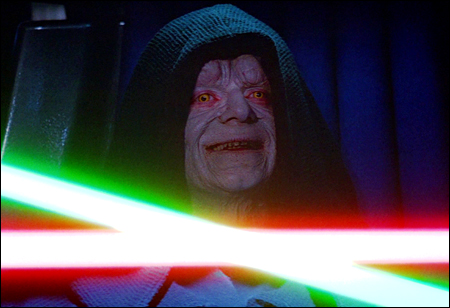 The Power Of The Force "2" [Freeze Frame/The Kenner Collection] Cinema Scenes
The Power Of The Force "2" [Freeze Frame/The Kenner Collection] Cinema Scenes (Exclusives)