TVC Obi-Wan Kenobi (TCW) Also Available On Amazon!
This post contains affiliate links. At no additional cost to you, JTA may receive a commission if you click and make a purchase.
ICYMI, The Clone Wars Obi-Wan Kenobi from The Vintage Collection line is also available for pre-order at Amazon. This was one of the hottest figures in the original TVC lineup in 2012/2013. The image below DOES NOT reflect Photo Real update.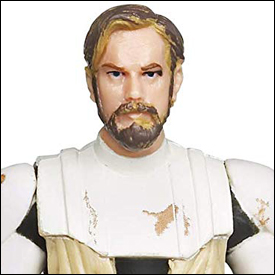 Related Links
-Click HERE to return to the home page-