Tag Archives:
Video Games
After a few glitches and errors, the Spoiler-Free Jedi: Fallen Order Review is now up for your enjoyment! This review is EVERYTHING about the game except for the plot and story. So, if you're on the fence, planning on playing it soon or just want to know what we think, be sure to check it out! The Spoiler-Filled review will soon follow, so come on in and share your thoughts in the comments, but keep them SPOILER FREE for this one.

Fans of the LEGO Star Wars video game franchise will be happy to know it's returning in 2020 with LEGO Star Wars: The Skywalker Saga. Head over to StarWars.com for full details!
As if we didn't know already, StarWars.com officially confirms Triple Force Friday. It will include Episode IX, The Mandalorian and a video game this year.
JTA has partnered with Lenovo to spread the word about their new Augmented Reality game Star Wars: Jedi Challenges. To kick things off with their campaign, they are having a contest over in their forums to win 2 Star Wars Funko POP! figures. Join the Star Wars: Jedi Challenges community and submit a photo of your best Jedi fighting pose.  Full details right here. They sent us one of their sets to try out so stay tuned for our full review coming soon!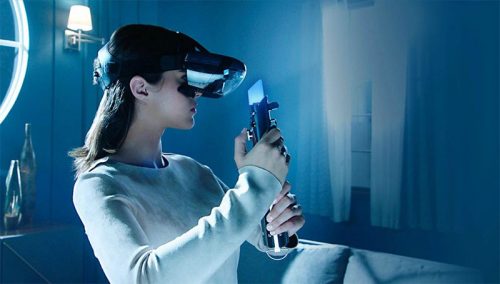 -Click HERE to return to the home page-