Tag Archives:
Victoria's Cantina
Victoria from Victoria's Cantina is spearheading a campaign to get the Tonnika Sisters made into 3.75″ action figures. Click through for her message, and then sign the petition!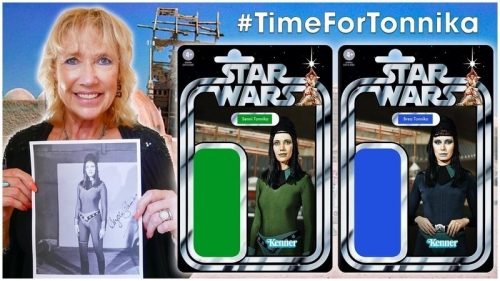 Our friend, the beautiful Victoria from Victoria's Cantina, who is doing a remarkable job channeling a brunette version of Daenerys Targaryen, has a great Hasbro interview from San Diego Comic-Con. Check it out!
Our friend and yours, Victoria, from Victoria's Cantina, has put together a little op-ed about where we are as collectors, primarily with Hasbro. Click through for more.
In this episode of the Cantina Chatter Podcast, Victoria and her guests discuss a topic that is often ignored: Why we collect toys. Erin of Toy Shelf Review, JC of Jurassic Collectables, Paul Harrison of Jedi Temple Archives, and Jay C of Toy News International join her.
-Click HERE to return to the home page-