Tag Archives:
Variety
According to a report from Variety, Keri Russell  (The Americans, Felicity, Waitress) is in early talks to join Star Wars: Episode IX.  After meeting with several actresses for the role, which requires "action-heavy fight scenes", Episode IX director JJ Abrams and Lucasfilm  agreed that Russell was the right choice. Abrams and Russell previously worked together on Felicity and Mission Impossible III. Abrams plans to cast two more actors before production on Episode IX begins at the end of the month. Keri Russell is certainly a very talented actress and a welcome addition to Star Wars. Head over to Variety for the full report!
Variety posted a short interview clip with Emilia Clarke on their YouTube Channel earlier tonight. And Emilia revealed a few things about how she (and probably the rest of the cast) felt when Lord & Miller were replaced by Ron Howard. According to Emilia Ron Howard took the cast from "what are we doing???" to "a place of such ease and comfort and fun". So when Lord & Miller were still directors there was no ease, comfort and fun? And nobody knew what they were doing? Interesting! But see for yourself!
Living legend John Williams, now eighty-five years old, confirmed to Variety that he will score Episode IX. Williams simply told Episode IX director JJ Abrams, "I would very much like to complete that." John Williams also shot down the idea that he planned on retiring and when asked to reflect on his sixty year career he said, "It feels like a good start." Head over to Variety to check out the full story.
Ewan McGregor won a Golden Globe for his role in the third season of Fargo on Sunday, but the subject of Obi-Wan Kenobi quickly came up when he took questions from the media. McGregor reiterated that he would be happy to return to the role but said, "There's no plan at the moment." Ewan looked the part though. His beard certainly conjured up images of his Obi-Wan Kenobi days. Click through to watch a video from Variety for McGregor's full comments, including his thoughts on The Last Jedi. 
After a massive opening weekend and a sharp second weekend drop, the box office performance of The Last Jedi has generated a lot of discussion. How has the film been performing since then? The film has already grossed over one billion dollars worldwide, and Variety reported on Wednesday that it passed Rogue One at the domestic box office. It's not all good news though. The Last Jedi is latest Star Wars film to underperform in China. According to Variety, the film lost to a Chinese romantic comedy in its debut. The Force Awakens and Rogue One also disappointed at the Chinese box office, where Star Wars doesn't have a strong foothold. Despite the doom and gloom surrounding the aforementioned second weekend drop, The Last Jedi is performing very well overall and similarly to past Star Wars sequels. In a detailed breakdown of the film's performance, Forbes revealed that it will likely finish around 30% behind The Force Awakens. Thats nearly identical to The Empire Strikes Back and Attack of the Clones, who finished 32% and 28% behind their predocessors respectively.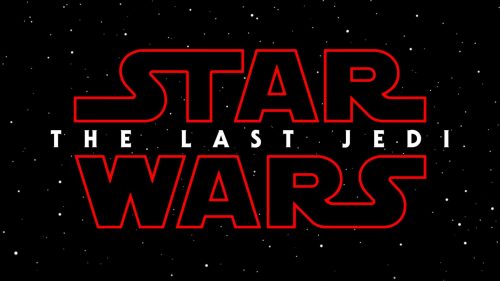 It looks like we get to look forward to a bit more John Williams with the announcement that he will be writing the theme for Solo: A Star Wars Story. Variety has the exclusive.
The Hollywood Reporter recently broke the news that the long rumored Obi-Wan Kenobi standalone film is finally in development. Click through to read our breakdown of this news and our thoughts on the future of the standalone films.
Full Story
-Click HERE to return to the home page-