We finally get OOM-10 in the Fan Channel exclusive Galactic Republic Celebrate The Saga multipack. But it's a crappy 5POA version. It's maddening! (more….)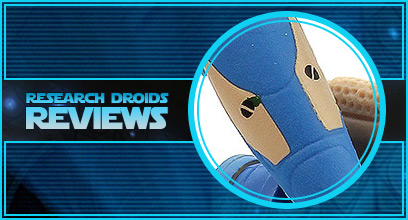 Thank you for reading Research Droids Reviews: Season 12!
Posted in
Research Droids Reviews: Season 12
Tags:

3.75" 5POA, 501st Legion Trooper, Battle Droid Commander, CC-2224, Celebrate The Saga, Clone Commander Cody, Clone Trooper (Phase I), Commander Cody, Fan Channel Exclusive, Galactic Republic, Hasbro, OOM-10, Phase I Clone Trooper, Shock Trooper, Vader's Fist
Another Sideshow Collectibles Deluxe release was the Deluxe Clone Trooper (501st). Click below to visit our newly added Visual Guide. Click here to visit our review.