Let's continue our Visual Guide updates for the Target exclusive The Black Series figures commemorating the original The Clone Wars line of figures. Next up is ARC Trooper Echo. Click below for our full Visual Guide page, and click here for our in-depth review.
Today begins Research Droids Reviews Season 13! ARC Trooper Echo wasn't part of the 2008/2008 The Clone Wars [Blue] line either, but this is a gorgeous figure. (more….)
We finally get OOM-10 in the Fan Channel exclusive Galactic Republic Celebrate The Saga multipack. But it's a crappy 5POA version. It's maddening! (more….)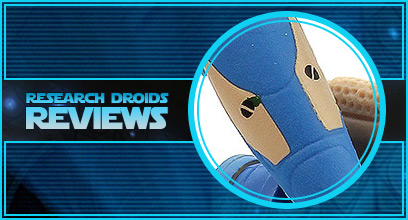 Thank you for reading Research Droids Reviews: Season 12!
Posted in
Research Droids Reviews: Season 12
Tags:

3.75" 5POA, 501st Legion Trooper, Battle Droid Commander, CC-2224, Celebrate The Saga, Clone Commander Cody, Clone Trooper (Phase I), Commander Cody, Fan Channel Exclusive, Galactic Republic, Hasbro, OOM-10, Phase I Clone Trooper, Shock Trooper, Vader's Fist
Another Sideshow Collectibles Deluxe release was the Deluxe Clone Trooper (501st). Click below to visit our newly added Visual Guide. Click here to visit our review.