Tag Archives:
Untitled Live Action TV Series
Stephen Schiff will be the showrunner for the upcoming and as of yet untitled Disney+ Star Wars show about Cassian Andor (Diego Luna will reprise the role, as you remember). Schiff was, among other things, a writer/producer for the excellent show "The Americans". He also wrote a few movie scripts, among them the 1997 adaption of "Lolita", the Clint Eastwood movie "True Crime" and the Oliver Stone drama "Wall Street: Money Never Sleeps". So even if that means that Schiff has no experience with genre work, he has experience writing both Hollywood movies and tv shows. Maybe he's a Star Wars fan, and if not, he has plenty of time to get acquainted with the franchise.
Nothing else is known about the Cassian Andor series yet. I suppose we'll learn more about Stephen Schiff's plans for the show next year. We'll keep you posted!
Not much is known about Jon Favreau's recently revealed live-action Star Wars TV series, but Favreau revealed a few key details to Nerdist. The series will be set between Return of the Jedi and The Force Awakens, and more specifically seven years after the Battle of Endor.  Favreau also revealed that series will focus on new characters and will employ cutting edge technology that is similar to the technology he used to bring characters to life in his 2016 The Jungle Book remake and upcoming Lion King film. Click through to read the report from Nerdist!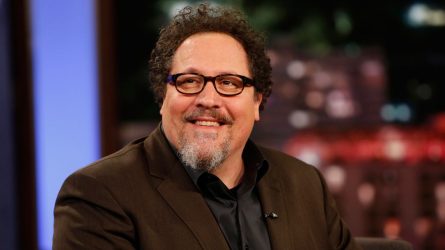 UPDATE: In the full interview by Nerdist, Favreau actually says that the show will take place 7 years after the Battle of Yavin, putting it 3 years after Return of the Jedi. 
-Click HERE to return to the home page-