On display at Celebration Anaheim, this TV is very impressive. As with most Samsung OLED TVs, it's at a premium price point. But, if you want a Star Wars-themed TV for your Star Wars room, this is the one to have. Check out Steve Sansweet's unboxing of this impressive TV.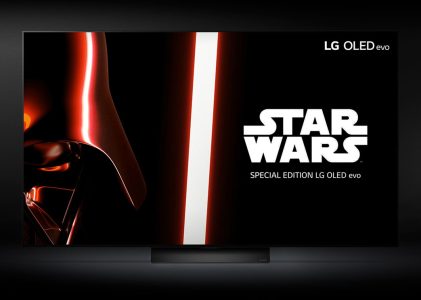 This post contains affiliate links. At no additional cost to you, JTA may receive a commission if you click and make a purchase.
Walmart.com has posted a Star Wars Day unboxing video featuring many new and current products. Click through to watch the video. Products in the video include:
Click through for more products and to view the video….