A few days ago, I posted about how Tam Posla would be making a cameo appearance in Solo. Apparently there is another character that is in Rogue One making a background appearance. Or at least it looks the same… Click through to check it out for yourself.
Amidst the toy reveal commotion, here is a bit of movie news. I was looking at images from the most recent Solo trailer and spotted a white and grey helmet in the background… Click through to find out more!
Full Story
The awesome Vintage Collection is just around the corner, and with it comes the prospect of new figures, the re-release of some we haven't seen in quite some time, and a few we've seen pretty recently… To go along with Paul's article, I wanted to offer up some additional thoughts. There is one thing in particular that will be essential in making sure we get through one wave to the next: case assortments.
What makes a good wave? Click through for some examples and be sure to leave your comments.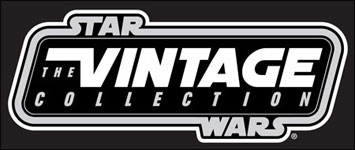 Full Story
A new wave of The Last Jedi Funko Pop! Figures have been revealed on their website. Click through to see the figures you want in TVC already made in to Pop! Figures.