Tag Archives:
The Clone Wars Season 1 Episode 12: The Gungan General
5POA is never OK, but at least Hasbro did something good with the Celebrate The Force multipacks, a parting gift for collectors as they close the tooling archives on these figures forever. The Bounty Hunters set includes a new take on R5-P8 that uses the same tooling as a The Vntage Collection figure. This character first saw release in Disney's Droid Factory line. The rest of this multipack is a waster Are you buying these sets for your collection? (more….)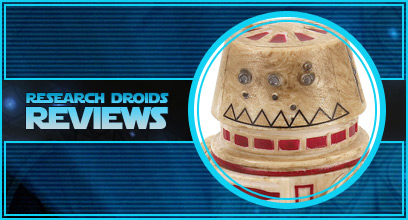 Thank you for reading Research Droids Reviews: Season 12!
Posted in
Research Droids Reviews: Season 12
Tags:

3.75-inch 5POA, Boba Fett, Bossk, Bounty Hunters, Fan Channel Exclusive, Hasbro, IG Assassin Droid, IG-88, Jango Fett, Mandalorian, R5 Unit, R5-P8, R5-Series Astromech Droid, Star Wars Episode II: Attack Of The Clones, Star Wars Episode V: The Empire Strikes Back, The Clone Wars Season 1 Episode 12: The Gungan General, Trandoshan
-Click HERE to return to the home page-