Tag Archives:
Tantive IV
Jazzinc Dioramas has posted a first teaser image of a prototype 6 in scale Tantive IV hallway diorama earlier today. Downpayment is $50, Jazzinc Dioramas is aiming for a $150 price tag for the finished piece.
If you want to pre-order your Tantive IV hallway for the Black Series (or SHF, of course) just head over to the Jazzinc Dioramas homepage, click on contact and you will find the mail address. Just write a short mail that you want to pre-order the set and you will receive an invoice for the downpayment. Jazzinc has produced a 1/6 scale version of the set, which you can also check out to see what the finished 1/12 scale version will probably look like. Thanks to JTA regular Matthew Cohen for the alert!
Next up for our The Black Series [Phase III] Visual Guide updates is the all-new 6″ Rebel Trooper (69). Click below to check out our full guide page for this figure, and make sure to also stop by and check out our full review.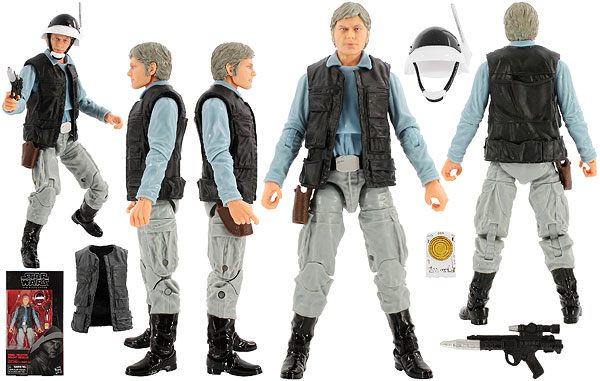 NEW FIGURES! It's a Rebel FLEET Trooper, Hasbro! Hasbro made advancements to the 6″ buck and collectors of the line are going to fall in love with it. See why the Rebel Trooper is the start to a bevy of great new things in The Black Series 6″ line. Read all about it in our Research Droids Reviews today! Be sure to leave your thoughts in our comments section, vote in the poll or even comment about it on our Facebook page. Click the banner below for the direct link to the review! As always, you can also send your review requests via email if you'd like to see something that we didn't cover yet.
-Click HERE to return to the home page-