Tag Archives:
Tantive IV Corridor
This post contains affiliate links. At no additional cost to you, JTA may receive a commission if you click and make a purchase.
This was up earlier today but didn't last long. Now it's back, so if you want to score an extra one of these for a discount, head to Amazon now!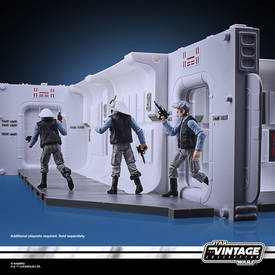 Cardboard Galaxy has you covered if you want to 'complete' your Tantive IV service corridor. Check out their custom backdrop and flooring for the backside of the playset. Make sure to check out their other custom backdrops in their eBay store! They have a great selection for displaying your collection!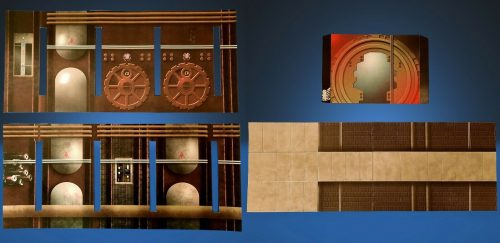 There is going to be a lot of barking and clapping for The Vintage Collection Tantive IV Corridor playset. It could have been a whole lot better. And the pack-in figure enrages us. Hasbro is still playing the scam game of making you buy "one half for the price of one whole." It should be two for the price of one instead. (A more expanded gallery is coming soon!) (more….)
JTA reader Rohaizat sends in a nice in-hand look at the packaging for the upcoming The Vintage Collection Tantive IV Corridor, including front and back images of the carded Rebel Fleet Trooper (VC183). He picked this up at his local store in Singapore. Click through for the images!
-Click HERE to return to the home page-