Tag Archives:
Stormtrooper (With Blast Accessories)
All of the Shop Disney exclusives are live and available to order! Use THIS LINK to order them. Grab Zuckuss, Captain Phasma (Quicksilver Baton) and Stormtrooper (With Blast Accessories). Use PROMO CODE SHIPMAGIC for free shipping for orders over $75. We reviewed all three months ago. Check out our reviews and images HERE.
Our latest Visual Guide addition takes a look at the International Toys R Us exclusive Stormtrooper (With Blast Accessories) 6-Inch figure. Click below to have a look at our guide page. Make sure to also stop by our review as we take a complete look at this figure.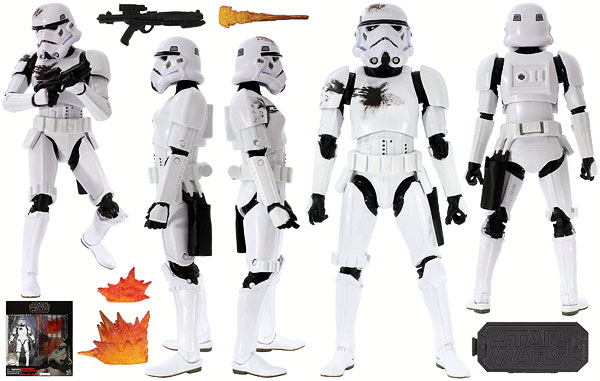 NEW FIGURES! The Black Series [Phase III] Stormtrooper (With Blast Accessories) provides a strong example of the disconnect between Hasbro and the adult collecting community and how distribution is wholly in the gutter. It truly is. With retail dying a grim death, is there any hope in sight for American collectors with this figure? We don't know. But maybe you won't care. See this mediocre figure in our Research Droids Reviews today! Be sure to leave your thoughts in our comments section, vote in the poll or even comment about it on our Facebook page. Click the banner below for the direct link to the review! As always, you can also send your review requests via email if you'd like to see something that we didn't cover yet.
-Click HERE to return to the home page-