Tag Archives:
Sith Speeder
We have another Visual Guide update for our Episode I guide. Click below to check out the Sith Speeder And Darth Maul set. Make sure to also check out our full review of this set right here.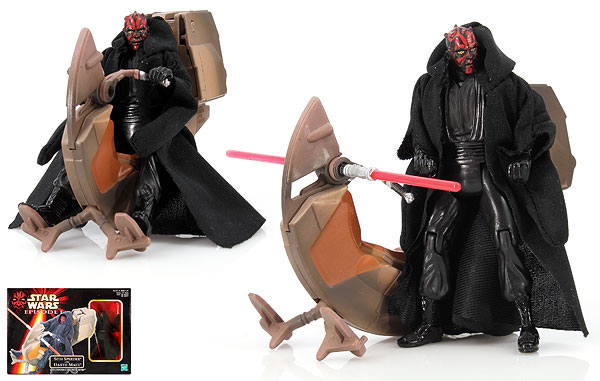 One of the hottest sellers of 1999 was the Sith Speeder And Darth Maul vehicle two-pack. It still holds up well today. Learn more in our Research Droids Reviews today! Be sure to leave your thoughts in our comments section, vote in the poll or comment about it on our Facebook page. Click the banner below for the direct link to the review! As always, you can also send your review requests via email if you'd like to see something that we didn't cover yet.
Sideshow Collectibles has all editions of the newly announced Sixth Scale Darth Maul figure up for pre-order. Pick your Sith below!
Wow! Hot Toys is kicking off their debut The Phantom Menace sixth scale figures with a bang! Not only do we get an amazing new Darth Maul figure, we get a sixth scale Bloodfin to boot! Check out the full gallery of this set right here!
-Click HERE to return to the home page-