Tag Archives:
Shoretrooper Troop Builder Set
You can now pre-order the TVC Shoretrooper Troop Builder set on Hasbro Pulse. Still no active link for ShopDisney (They typically post their pages at random times after the pre-order time). We will update this post with the ShopDisney link once it goes live. ShopDisney also usually ships much sooner than Hasbro Pulse does.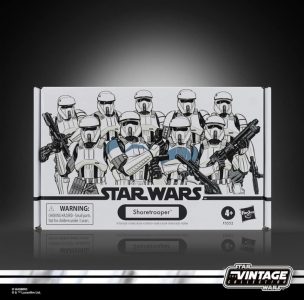 Hasbro Pulse announced on their Social Media outlets the Shoretrooper Troop Builder set, including two super-articulated officers we've yet to receive until now, from The Vintage Collection. You can check out the full reveal right here. This goes up for pre-order today at 4 PM Eastern on Hasbro Pulse and ShopDisney. 
-Click HERE to return to the home page-