Tag Archives:
Sergeant Jyn Erso (Jedha)
Up next for our The Black Series [Phase IV] Visual Guides is the photo-real version of Jyn Erso (RO01). Click below to get the full Visual Guide for this figure. You can also head over to our review database for the full review.
Want to see your action figure photography represented in this Visual Guide? Click here for details and send us your submissions!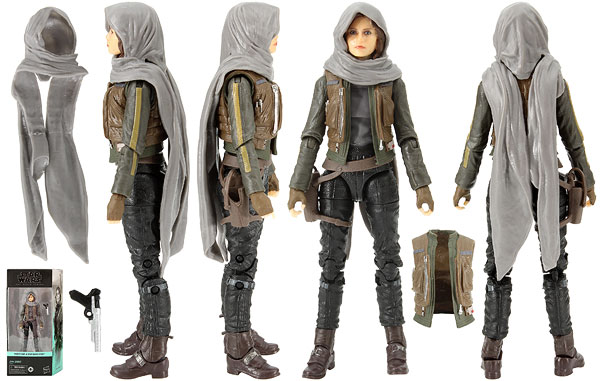 Most of us needed a hole in our head before another Jyn Erso 6-inch figure, but this one is the one you should purchase for your collection. It's the best we'll ever get of this character from Rogue One: A Star Wars Story. (more….)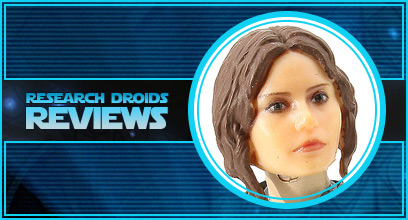 The Black Series 6″ Sergeant Jyn Erso figure is The Phantom Menace 3D debacle manifested in one 6″ figure. I am so sick of seeing this figure everywhere I go. Do you find her clogging shelves like this still too? At least in 2012, during The Phantom Menace 3D debacle, we had other figures to choose from!
The Target Exclusive 3-pack has been showing up at discounted prices all over, but so far Ross seems to have the lowest price at $22. If you still need this, now is a good time to go take a look! Thanks to JTA readers Bryan and Merdock for the news.
In case you need any of them, waves 8, 9 and 11 of The Black Series [Phase III] 6″ line are ALL hot off of the truck at Entertainment Earth!
Posted in
Hasbro
Tags:

6-inch The Black Series Action Figures, AT-AT Driver, C-3PO (Resistance Base), Captain Cassian Andor (Eadu), Darth Revan, Director Krennic, Entertainment Earth, Hasbro, Imperial Death Trooper, Imperial Royal Guard, K-2SO, Lando Calrissian, Obi-Wan Kenobi, Princess Leia Organa, Qui-Gon Jinn, Sabine Wren, Scarif Stormtrooper Squad Leader, Sergeant Jyn Erso (Jedha), Snowtrooper, The Black Series [Phase III], Tusken Raider
-Click HERE to return to the home page-