Tag Archives:
Sequel Trilogy
We finish up the BB Units for the Galaxy's Edge Trading Outpost line. They aren't from the Disney Droid Factory line. They're from the 5POA TFA/SW [TLJ] Two-Packs sub-lines, which means they don't split in half or have a lot of movement or play features. It's a disappointing development. Let's conclude with the BB Units [Red/Black] set. (more….)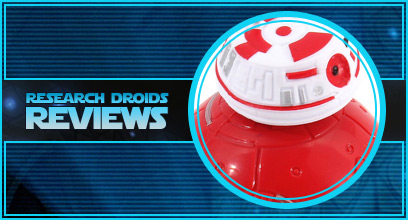 Did those YouTube reviews catch everything? Did others speak honestly whether this was the right version of the Millennium Falcon to release? And what about that price? What about those pack-in figures? And what's new here? Is this better or worse than previous efforts? The review of the Millennium Falcon (Smuggler's Run) TARGET exclusive vehicle is ready, and we speak freely about its pros and cons. Also, this gallery is only the beginning. We will be adding a lot more images across the Original Trilogy and Sequel Trilogy as we move ahead, so stay tuned for more! (more….)
Did you forget about the Sequel Trilogy too? Don't worry. Retail hasn't. JTA reader from New Zealand, Andy M., sends us a few images highlighting the disastrous sales of The Force Awakens Millennium Falcon. (It must have performed as well as The Black Series [Phase III] 6″ First Order Special Forces TIE Fighter!) Whether discount outlets like ROSS and TJ MAXX, or various chains internationally, one thing is certain: you can find all the ST merchandise you want. In all seriousness, I wonder how the 3.75″ scaled line would have fared if it were designed for collectors instead of kids (like all the products made from 2005 to 2014 were). I'd imagine collectors would have purchased a lot more than they did. Developing the Star Wars toy line fro a kids' perspective was a huge misstep in retrospect.
Apparently, there is new information in The Rise Of Skywalker Visual Guide that talks about the Star Wars timeline in terms of the "Starkiller Incident" during The Force Awakens. If you've been a legacy Star Wars fan, you're probably more familiar with ABY/BBY (which either means "After the Battle of Yavin" or "Before the Battle of Yavin"). Going forward, the new timeline will put the Star Wars universe in terms of "Starkiller Incident" or "SI". Star Wars Episode IV: A New Hope, is no longer the foundation of the timeline. Do you find this an odd move? Or does it not faze you at all? Special thanks to Craig P. for the alert. Star Wars Direct is responsible for the graphics. You can click the thumbnail image below to see the new timeline.
UPDATE: The new timeline will only be used for the Rise of Skywalker visual guide! It will NOT replace the BBY/ABY timeline.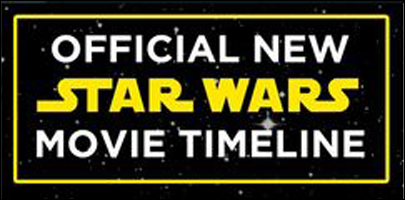 Jordan Breeding from Cracked.com put together a well-written article on the inherent problems of the Disney Star Wars Sequel Trilogy and why opinions on it are more divisive than past films. Before you get defensive, the article is not a Disney anger-filled rant. The author explains that the films are successful moneymakers and willingly accepts that there are fans who love them and fans that don't love the films. More importantly, he illustrates why people will have a different interpretation of the film based on what group they fall into when it comes to pop culture (legacy fans, new fans, parents, kids, etc.). Jordan points to things at the cornerstone of this new trilogy that affects its pace, tone, and plot. And perhaps he shows us why so many possible directions of the story exist which ultimately cannot satisfy everyone interested in them. Finding a cohesive SATISFYING storyline that appeals to EVERYONE would prove ultimately impossible no matter who was at the helm of its creation. Some of this may be the most basic of sense to you, but the summation is very helpful in putting things into perspective. It helped me see things a bit differently too. You may disagree with him, and that will be respected. But please check out his essay on this topic and see if you can find any common ground with the writer. I know for me, he has issues with the First Order too, and that's one of the biggest problems I had with the Sequel Trilogy myself. Special thanks to JTA reader John M. for the alert.
Some new details have been revealed about the sequel trilogy that George Lucas would have made, had he not sold the company to Disney. The picture below gives you a hint. Click through for more!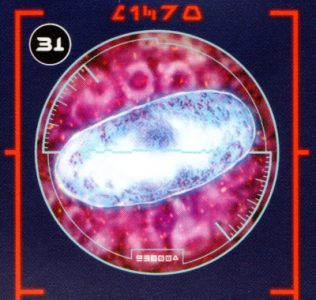 THERE IS A BREAKING NEWS UPDATE! StarWars.com has updated their original story to note that Episode IX will now be released in theaters December 20, 2019.
-Click HERE to return to the home page-