Tag Archives:
Season 1 Episode 19: Storm Over Ryloth
5POA is never OK, but what if it means you'll get a TVC collector quality figure of Ahsoka Tano's astromech droid? That's what the Jedi Order Celebrate The Saga offers collectors! (more….)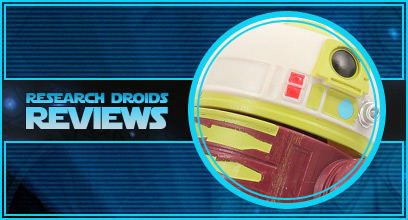 Thank you for reading Research Droids Reviews: Season 12!
Posted in
Research Droids Reviews: Season 12
Tags:

3.75" 5POA, Anakin Skywalker, Build A Droid, Celebrate The Saga, Droid Factory, Hasbro, Mace Windu, Obi-Wan Kenobi, R7 Unit, R7-A7, R7-series Astromech Droid, Season 1 Episode 19: Storm Over Ryloth, Star Wars Episode II: Attack Of The Clones, Star Wars Episode III: Revenge Of The Sith, The Clone Wars, Yoda