Tag Archives:
Saelt-Marae (Yak Face)
Yak Face, Luke Skywalker, and others are currently under MSRP on Amazon per this post! Special thanks to JTA reader and friend Mark for the alert!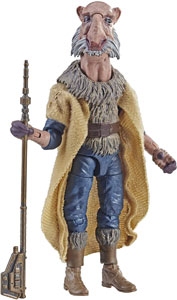 There are only TWO MORE DAYS of JTA's The Power Of The Force "2" Silver "Jubileap" Celebration! Let's look at Saelt-Marae (Yak Face). It's pretty good! See more in our Research Droids Reviews today! Be sure to leave your thoughts in our comments section, vote in the poll or comment about it on our Facebook page. Click the banner below for the direct link to the review! As always, you can also send your review requests via email if you'd like to see something that we didn't cover yet.
-Click HERE to return to the home page-