Tag Archives:
Research Droids Reviews: Season 12
Our next Visual Guide update from The Black Series [Phase IV] Star Wars Rebels wave rounds out the Ghost crew for your 6-Inch collection. Click below to check out Chopper (C1-10P) (SWR02). You can also check out our full review right here.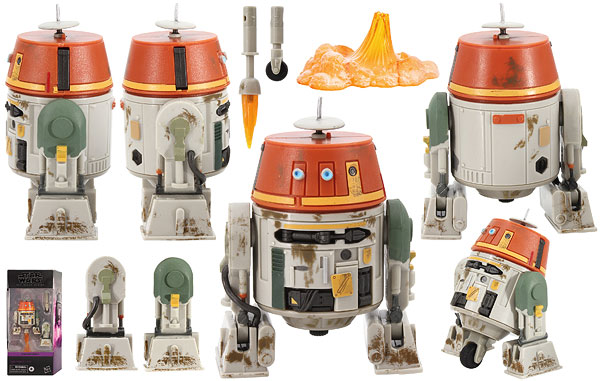 The Black Series [Phase IV] Chopper (C1-10P) doesn't look all that different from the original release, but it did receive some different paint operations. See the full group shot of The Ghost crew in this review today! Have you completed your Star Wars Rebels collection yet? (more….)
As you know, Jedi Temple Archives ended the daily Research Droids Reviews column yesterday. (Thank you for all of the kind words by the way. You all made my day.) That said, we're not retiring them "completely." We'd like to introduce what we're calling Research Droids Reviews: Season 12. It's like a Research Droids Reviews 2.0 for all. After 11 years of 4,018 daily nonstop reviews, the volume will come to a noticeable slowdown. The column will no longer be daily, but we will still review new products as they get released. The format and delivery won't change much at all. Additionally, we will also post a review of older things no more than once per week during the lulls without new releases. Thank you for reading, and I hope this announcement is good news for our readership! Join us for RDRs: Season 12! Come back later for the first review of this new season! Let's shoot for another 25 million visits, OK?
-Click HERE to return to the home page-