Tag Archives:
R6-W1CH
Happy Halloween! Click below for our Halloween edition Visual Guide Update, featuring Disney Parks' R6-W1CH. You can also read our full review of this figure right here.
Happy Halloween! Another year means another Halloween-themed astromech droid from the Disney Droid Factory line. Unfortunately, R6-W1CH doesn't feel too Halloween-y. What do you think? (more….)
JTA reader Aaron H sends us an image of the latest Disney Droid Factory Halloween Droid: R6-W1CH found at his local Disney Park.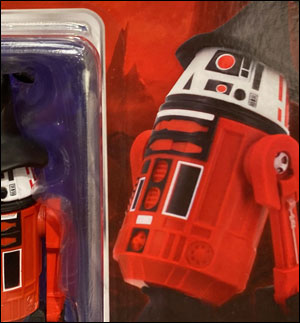 -Click HERE to return to the home page-