This year's Pulse Con Star Wars Panel kicked off at 3:45 PM Eastern. Here's a look at upcoming The Vintage Collection offerings. Click through for the detailed breakdown and discussion. Available pre-orders launch today at 6 PM Eastern (Not all will go up today).
Here's a summary of what was announced:
The Vintage Collection General Release:
Cassian Andor
Vel Sartha
Hunter (not available for pre-order today)
The rest of the The Bad Batch is coming to TVC soon…
Troop Builder Set:
Figrin D'an and the Modal Nodes (7 figures) (Spring 2023) (Hasbro Pulse)
Pipeline Reveals:
Darth Vader (ROTJ 40th) – all new ROTJ version
Weequay (reissue)
Wooff (reissue)
Yak Face (reissue)
Nikto (reissue)
Kithaba (reissue)
Endor Bunker Playset
Tusken Warrior (The Book of Boba Fett)
Howzer (The Clone Wars)
Genndy Tartakovsky's Clone Wars 20th Anniversary is coming soon…
The Hasbro Pulse Con Livestream continues into Day 2 with the Star Wars brand featured as the anchor leg of today's events. Click through now to tune in to the continuous Livestream, or check back in at 3:45 for the start of the Star Wars announcements.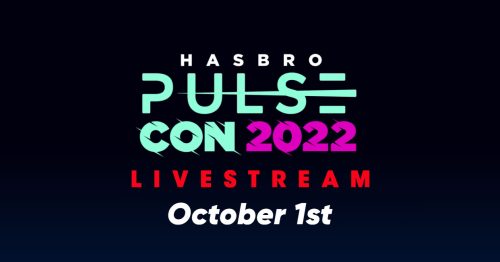 The next Hasbro Star Wars panel is set for Saturday, October 1st during day 2 of their Pulse Con 2022 event.