Tag Archives:
PSWCS
If you are thinking about buying this, don't think too much longer! There's only a few hundred left! Click through for the latest update!
Update: They are now officially sold out!
PSWCS.org, in conjunction with the Pennsylvania Star Wars Collecting Society (PSWCS), is excited to announce their 10th charity medallion in support of Valhalla Veteran's Services.
Click through for complete details and how to order…
Check out the latest Charity Medallion from PSWCS.org! This year's medallion will debut at Star Wars Celebration Chicago and is a fantastic addition to their past coins. I own 6 of their coins and am looking forward to adding this one to the collection. Click through for details and their full press release for more information.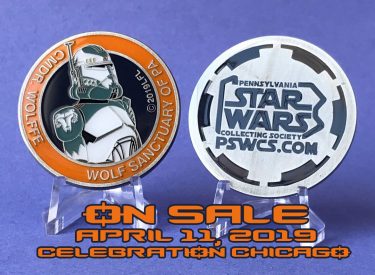 The Pennsylvania Star Wars Collecting Society (PSWCS) and The ARC of Pennsylvania have teamed up to produce Luke Skywalker charity medallions, which are now available to purchase. This exclusive collectible has a limited run, so be sure to get yours today. Each medallion is $12.50 shipped in the US (international shipping available) and all proceeds benefit The ARC of Pennsylvania.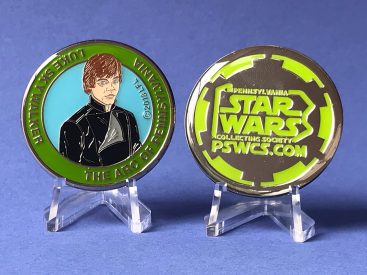 -Click HERE to return to the home page-