It's that time of year again! That magical time of year where our hearts get fuller while our wallets gets emptier. It's also the time where you look to find the perfect gift for that special Star Wars fan in your Galaxy not so far away. Well, JTA is here to make it a bit easier with our Holiday Gift Guide! In it, you'll find some great Star Wars gifts for all the Star Wars fans in your life from younglings to the 900-year-old Jedi Masters. Click through to see what we have in store for Part 1 of our guide!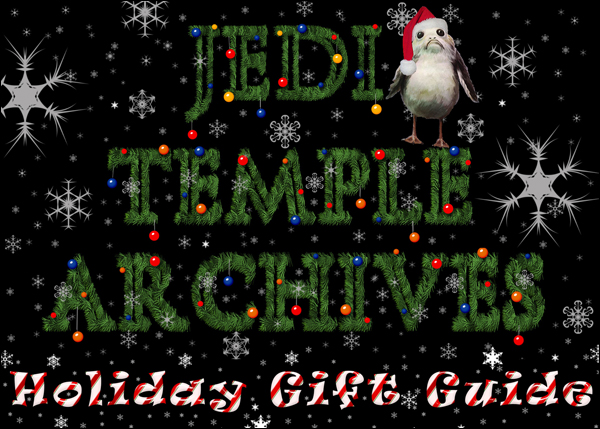 Hot Toys revealed their sixth scale Praetorian Guard figure via their new Kylo Ren gallery today. Click below for a closer look at this soon-to-be announced figure! I expect this will be officially announced soon!
io9 reveals a TON of our past rumors officially. Remember THIS rumor report for Obi-Wan? And THIS one for the Royal Guard 4-pack? And remember THIS ONE for Snoke? Pretty cool, huh? Snoke with Throne will be a GameStop exclusive. The Guard 4-pack will be exclusive to Barnes & Noble, Gamestop, and Disney Stores. And the Praetorian Guard variant will be exclusive to Amazon. All will be available later this Fall. Check it out!
Posted in
Hasbro
Tags:

6-inch The Black Series Action Figures, Amazon Exclusive, Barnes & Noble Exclusive, Disney Store Exclusive, Emperor's SHadow Guard, Gamestop Exclusive, Imperial Royal Guard, io9, Obi-Wan Kenobi (Spirit), Praetorian Guard, Senate Guard, Snoke, The Black Series [Phase III], Walgreens Exclusive
Even MORE The Last Jedi Pop! figures were found in Flemington, NJ. Not sure if there was the same restrictions on buying them, but apparently our reader was able to purchase the Porg without any issues. So. Many. Pops! Thanks to JTA reader Wendell for the image!