Tag Archives:
Mos Eisley Cantina
It looks like Instagram user @professorbtoyshop has once again leaked some interesting pictures of upcoming products. First up is what appears to be a TBS cantina set featuring Ben Kenobi, Dr. Evazan, and Ponda Baba. Click here to check out the post!
Welcome to another entry in our The Vintage Collection: The Ninety Six column. Hasbro recently committed to collectors that they will be "focusing" on characters in The Vintage Collection that fall under "The Ninety Six" banner. If you're new to this, it means that there needs a modern counterpart for every classic Kenner figure. Between 2020 and 2021, Hasbro's made an admirable effort by focusing on these characters. But there is more work to be done, and we'll figure out where we are step by step. Today we assess Hammerhead.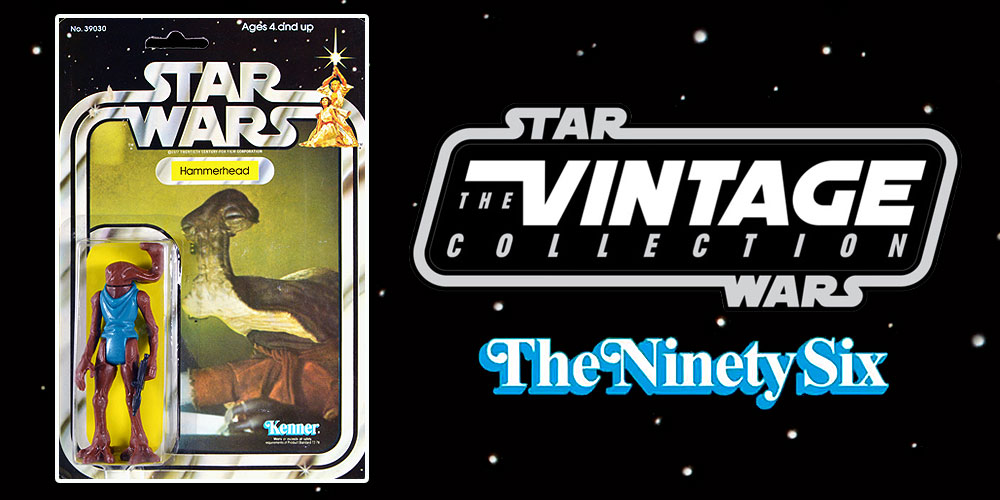 We have a new Visual Guide addition to our The Vintage Collection guide. Click below to check out Zutton (VC189). We also have a full review of this figure right here.
We can handle the re-release of an excellent action figure like Zutton. What we cannot handle is an inferior paint job, and the refusal to update the figure's mismatched insert-molded joints. What gives, Hasbro? At least Hasbro got the name right. People are confusing this character as Takeel, but if you do your research, you'll find that Takeel has curly and thinning hair, Zutton does NOT. This is Zutton. And it's a check-off of our "Kenner 96" list. Find out why this is true. (more….)
What would you do or what would be your response if Hasbro announced a modern update to the Creature Cantina for The Vintage Collection HasLab project? Imagine finally getting the bar complete with the distillery. Then think about carded pack-in figures like a Tonnika Sister, or a Blue Snaggletooth (among others). Oh, and imagine it filled with plenty of tables and chairs for various patrons. Let us know how you feel about this HasLab "idea." (Please don't comment on other suggestions just yet as we'll be addressing multiple ideas this week.)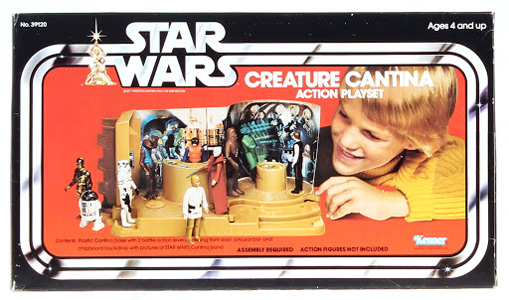 -Click HERE to return to the home page-