Tag Archives:
MB-RA-7
Up next for our The Vintage Collection Visual Guide updates is the second wave of the Walmart exclusive Lucasfilm 50th Anniversary figures. First up is the Death Star Droid. (VC197). Click below to check out the full Visual Guide. You can also read our full review on this figure right here.
Want to see your action figure photography represented in this Visual Guide? Click here for details and send us your submissions!
We are looking at SE7EN new 3.75-inch The Vintage Collection action figures! The Vintage Collection Death Star Droid epitomizes "bittersweetness." It's so nice to see this figure in vintage Kenner packaging, but it's a lousy action figure based on a Kenner figure instead of the on-screen character. (more….)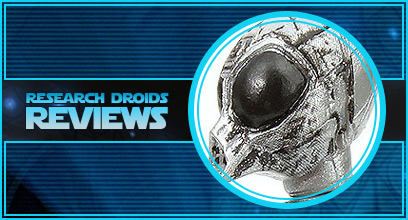 Welcome to another entry in our The Vintage Collection: The Ninety Six column. Hasbro recently committed to collectors that they will be "focusing" on characters in The Vintage Collection that fall under "The Ninety Six" banner. If you're new to this, it means that there needs a modern counterpart for every classic Kenner figure. Between 2020 and 2021, Hasbro's made an admirable effort by focusing on these characters. But there is more work to be done, and we'll figure out where we are step by step. Today we assess Death Star Droid.
Hasbro did collectors of The Vintage Collection no favors with the announcement of the Death Star Droid. It STILL doesn't reflect the modern counterpart of the on-screen character, because, well, it's a modern counterpart to the Kenner figure only. (more….)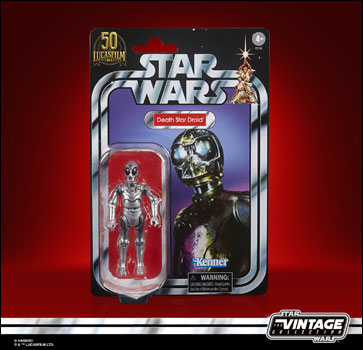 Death Star Droid • Star Wars • 1979
-Click HERE to return to the home page-