Tag Archives:
Mando Monday
Columbia teased their latest Star Wars-inspired jacket release a few weeks back, and today they have revealed special-edition gear inspired by The Mandalorian: an adult and a child jacket. Click through for their full reveal and additional details. These go on sale on December 4th. The subtle Mando armor outlines built into the jacket are a nice touch.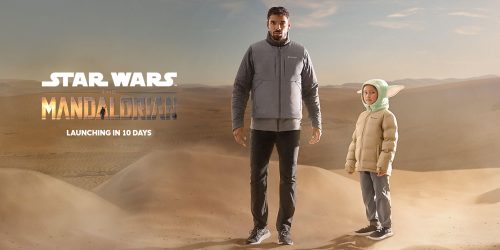 Both the Vintage Collection and the Black Series had several reveals on the very first Mando Monday! And while most of the things (if not all) will no longer come as a huge surprise if you follow the news, it is still nice to see the official announcement! So click through for all the TVC and TBS reveals from today!
UPDATE: Photos added!
-Click HERE to return to the home page-