Tag Archives:
Luke Skywalker (Hoth)
A new wave of The Black Series Archive figures is beginning to hit. Let's look at Luke Skywalker (Hoth) from that wave. (more….)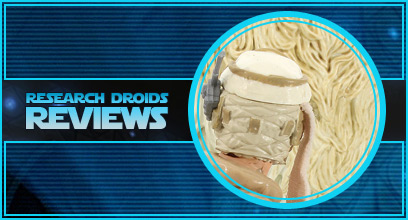 This post contains affiliate links. At no additional cost to you, JTA may receive a commission if you click and make a purchase.
Walmart has the latest wave of The Black Series Archive figures listed on their web site. This wave sports the gold 50th Anniversary Lucasfilm LTD logo. As of this posting, only Luke and Han are in-stock. Click below for direct links!
To my shock and surprise, I found my very first two Wampa/Luke Skywalker sets at my local Walmart in Northeast Philly. I have heard of others seeing older products arrive in their local stores too. It appears as if more stock is making its way to Walmart. Now, where are those Mimban Stormtroopers?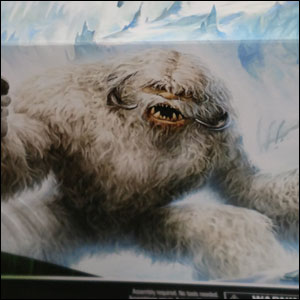 The Star Wars [The Last Jedi] Force Link 2.0 Wampa/Luke Skywalker set is available to pre-order for $19.99 with a September 7th ship date on Amazon! Special thanks to JTA reader Craig F. and J. Christopher G. for the alerts!
The Wampa/LukeSkywalker (Hoth) set is ALSO in stock at Hasbro Toy Shop. You know you want it! Special thanks to Mark for the alert!
Today's Visual Guide update features the Wampa/Luke Skywalker (Hoth) Deluxe set. Part of a transitional wave of figures for the deluxe line, this set comes in The Last Jedi packaging, but sports the Force Link 2.0 logo and comes with the Solo Wave 1 assortment. Click below for a full look at this nice set. You can also check out our full review of this set right here.
Wow! The Wampa/Luke Skywalker (Hoth) set is stunning. It's hard to believe it's part of the 5POA format. See why this is a must-have release from Hasbro. It's better than you think it is and will complement The Vintage Collection line perfectly. Learn more in our Research Droids Reviews today! Be sure to leave your thoughts in our comments section, vote in the poll or even comment about it on our Facebook page. Click the banner below for the direct link to the review! As always, you can also send your review requests via email if you'd like to see something that we didn't cover yet.
-Click HERE to return to the home page-