Tag Archives:
Loader Droid
We are wrapping up the year and our run of Retro Collection Visual Guide updates with the final figure from the Obi-Wan Kenobi wave: NED-B. Click below for our full Visual Guide! You can also read a full review of this figure here! See you next year!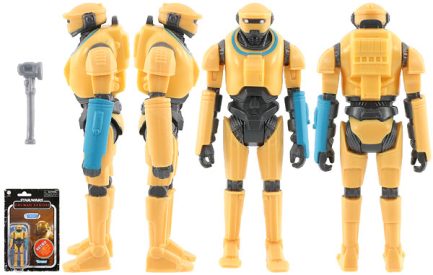 Why didn't Hasbro produce the Retro Collection's NED-B figure for The Vintage Collection first? And where is the character's droid blaster? (more….)
Thank you for reading Research Droids Reviews: Season 14!
-Click HERE to return to the home page-